Neighbourhood Cultural Centre Below Raja Garden Flyover
Delhi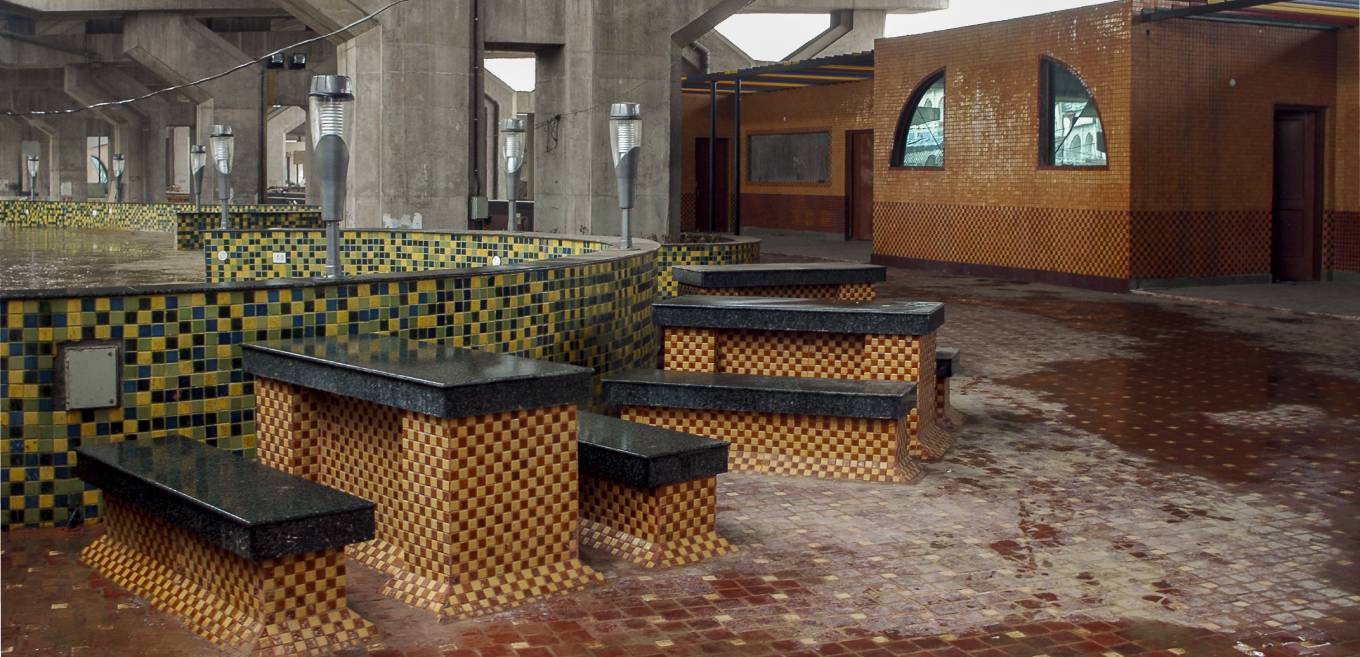 Overview
Delhi's growth and infrastructural development in recent years have seen many overpasses being constructed. As a city grows in population, sprawl, and complexity, ensuring the safety of people using its public spaces needs to be given priority. The voids of the city are spaces which disrupt the urban fabric, leaving it incomplete and throwing into question the use of those spaces.

The space below the flyover is one of such which turned into a spot for construction waste, anti-social activities, and criminal incidents. After the success of Peeragarhi under flyover landscape that we turned from a similar dead space into a lush green neighborhood, Raja garden neighborhood was the next stop for us for a similar kind of recreation work, yet with a different set of contextual challenges. If this experiment becomes successful, it may be a lesson or two to other cities on the effective utilization of spaces under flyovers..
Concept
One of the main objectives was to generate interest in traditional art forms in the West Delhi area, which has been devoid of cultural activities. Landlocked between an upcoming central business district on one side and a residential locality on the other side, the neighborhood lacked a relief area combined with activities.
opportunity with enough area to create a cultural center and that was shaded from weather due to the overpass' deck. It will also offer a platform to local artists and artisans to showcase their talent through performances and exhibits. Design houses space for multiple activities in terms of arts, food, and shopping that will gradually evolve and finds its focus.
Design
The site was already connected with pedestrian underpass access opening almost in the center of the span. Proposed programs included an amphitheater, art displays, food gallery, cafe, library, and public toilets. The entire space was designed like a walkthrough,and the structures housing the library and the café were designed with a fabric roof, hence making it possible to air-condition them.
Rich use of color, glazed ceramic tiles, planters and surface textures compose vibrant surfaces for user integration. With high grill and planter on the perimeter, the area was secured against noise from the surrounding traffic and people crossing from undesignated places. Art walks, kiosks, temporary structure spaces and capsules with tensile roofs add form and a unique dimension to the site.
Area
163874 Sq. ft.
Value
₹3.5 Crore (35 Million)
Location
New Delhi
Client
Delhi Tourism and Transport Development and Corporation
Type
Public Space, Cultural Center
Status
completed