We design for way of life
We design to elicit change
Creators Architects (CA), is composed of seasoned and award winning professionals from diverse specialties that include architects, researchers, interior designers, landscape architects, 3D designers, strategists, environmental engineers and planners who share a similar mindset towards creating architecture. The company has been commissioned for more than 500 projects from private and government sectors working with multinational businesses, entrepreneurs, developers and civic bodies.


CA has handled many out of the box projects in recent years, and have successfully designed architecture in the fields of education, cultural, commercial, institutional, healthcare, spiritual, hotels, retail, mixed use developments, multi tenant apartments, workspaces and public realm architecture. Featured as "hot 100 architects" in India, credited with many national, international and corporate awards, the firm serves clients from all across the world.
Background
Founded in 1986 by Rajiv Gupta FIIA and Mukta Gupta FIIA, with a philosophy driven by a passion for design engineering and technology and a commitment towards social, community, economic and environmental values. Their design style has been credited by their peers and clients as innovative and disruptive, received numerous accolades and have been cited in various publications for the projects that had no precedence.
In 2011, their son Utssav Gupta AIIA, who studied and worked in the UK, further reinforced the design philosophy of the company when he joined his parents in strategic direction of moving CA into the 22nd Century of architectural innovation and excellence. Utssav's approach incorporates his own take on Architecture and Engineering through Strategic Mastermind Sessions that leads to holistic planning of the project.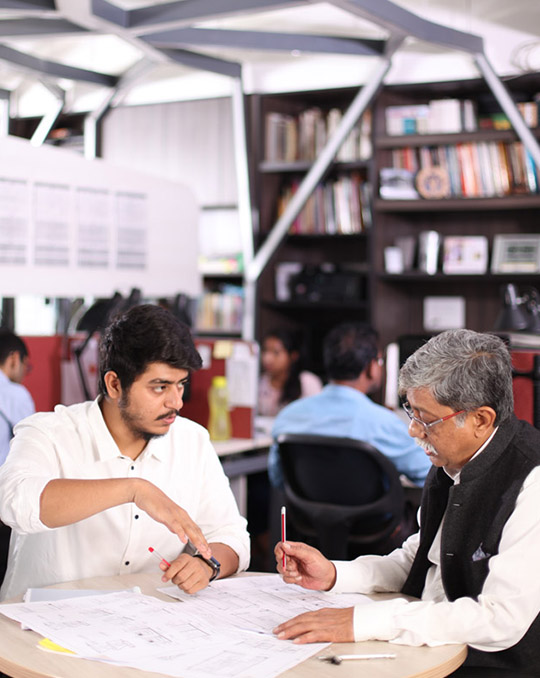 The firm is built on the foundation of passion, professionalism and honesty. When we design, we seek something that we would be proud of and feel truely joyful about it. This has been the cultural and the legacy being carried.
Rajiv Gupta, Founding Partner