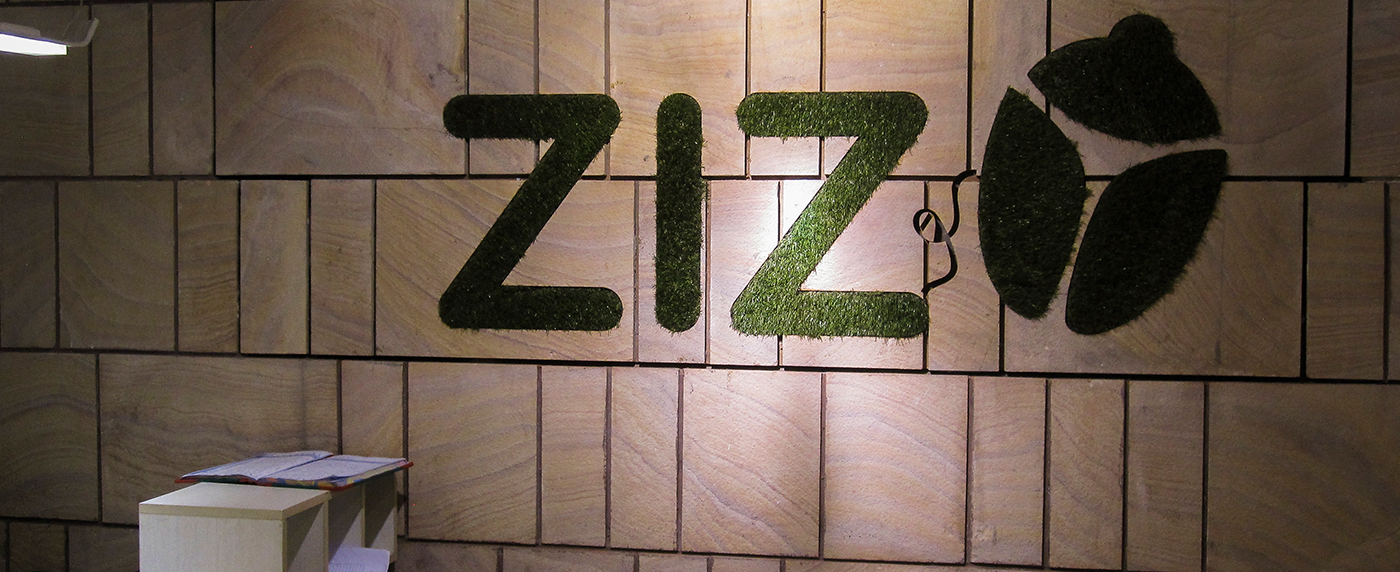 Overview
Zizo aims to launch itself as a premium brand bringing an authentic taste of lebanese food to India. Their corporate office needed to showcase their brand identity and to be in line with its objectives such as"bring the guests a timeless slice of authentic Lebanon, with a healthy, modern twist."They wanted to bring in the environment along with the food so that taste meets the visuals.

The aim was to elevate casual dining with culinary artistry, contemporary style,and light-hearted hospitality, and to become ambassadors in terms of culture, concept and more.
Concept
The office was to become the flagship bearer of the brand presenting the difference of Lebanese cuisines from the rest of the world. The project was planned as a medium sized open office.

On the one hand,the space has to be designed for an open, collaborative environment for discussion, brainstorming, collaboration, and work whereas on the other hand focus was on the aesthetical requirements bringing in the authentic Lebanese architectural elements combined with the modern contemporary elegance.
Design
The focus was on reflecting the Lebanon Culture where a lot of natural textures in contrast with white were used in the interiors. The walls at various places were cladded with stones that brought in the essence of the region. The roof / ceiling was designed to give a warehouse look by using reclaimed wood texture in white color with concrete texture on the floor. Spotlights were installed pointing towards the various installations.

The tables were crafted from wood paired with modern chairs. Lighting is critical to provide a proper ambiance and hence careful selection of lights was made towards achieving the required level of illumination inside. Modern and contemporary light fixtures were hung on the tables to have a fusion of authentic Lebanese inspiration & the modern architecture.Fixtures were chosen to reflect a modern shape and fusion feeling the group desired.
Area
2370 sq ft
Value
₹0.5 Crore
Location
New Delhi
Client
Olive Roots Pvt Ltd
Type
Cultural / Memorial
Status
completed